PELATIHAN APRESIASI SASTRA SEBAGAI SARANA MEMBENTUK MORAL ANAK-ANAK PASIR PUTIH BATAM
Keywords:
literature, moral values, positive behavior
Abstract
Current technological advances have a huge effect on children's personality. This can be proven in various ways, one of which is the use of language. At present, the use of standard language is replaced by the words called alay or lebay language. Another thing that can be observed is the fading or loss of a sense of nationalism, and the spirit of struggle. A more worrying problem is the Internet Addiction Disorder—children cannot physically stop checking Facebook, playing online games excessively, and even worse, downloading and watching pornographic videos on YouTube. As a civilized and cultured nation, such situations are clearly very unfavorable for the future of the nation, especially its future generations, who are expected to be intellectually, emotionally, spiritually, and socially smart. In this context, serious efforts from all components of the nation to build a "collective awareness" to restore the lost character of the nation are highly expected. One of the ways to do this is internalizing moral values ??through literature. Through literature, children from an early age can do intense learning on moral values so that children indirectly have positive behaviors and habits through a process of appreciation and creation of literary work.
References
Chaer, Abdul. (2010). Kesantunan Berbahasa. Jakarta: Rineka Cipta
Dongengceritarakyat.com.(2016). Kisah Dongeng Anak-anak Dunia Dengan Pesan
Moral. Diunduh 15 Mei 2019, dari https://dongengceritarakyat.com/kisah-dongenganak-anak-pesan-moral/
Rara, Z. (2016). Kumpulan Dongeng Cerita Rakyat Nusantara. Jakarta: Bintang Ilmu.
Sutrisno. (2008). Kesantunan Berbahasa. Surakarta: UMS
Wijana, I Dewa. (2006). Dasar-dasar Pragmatik. Yogyakarta: Andi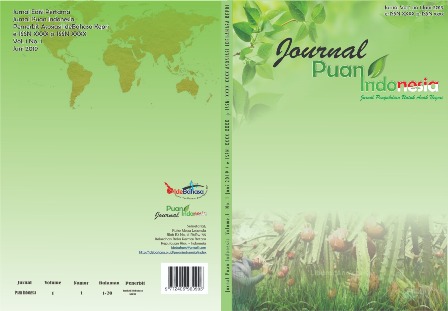 Downloads
How to Cite
Simanjuntak, D. S. R., Oktavia, Y., & Putra, E. E. (2019). PELATIHAN APRESIASI SASTRA SEBAGAI SARANA MEMBENTUK MORAL ANAK-ANAK PASIR PUTIH BATAM. PUAN INDONESIA, 1(1), 40–48. Retrieved from http://idebahasa.or.id/puanindonesia/index.php/about/article/view/6
Section
Jurnal Puan Indonesia Vol 1 No 1 July 2019