PENYULUHAN BERKREASI DENGAN TAMPILAN WEBSITE YANG MENARIK
Abstract
The development of the industry that is not in line with the provision of adequate manpower, especially for the management and tourism business sectors, has resulted in the need for manpower for these fields to be wide open. Realizing this, in 2006 the local government of the city of Batam took anticipatory steps to build a state vocational school 2 batam with the program of Accounting Expertise, Travel Business, Hospitality Accommodation and Catering located on Jalan Pemuda no. 5 batam center Batam Municipality, Riau Islands Province. SMK Negeri 2 Batam with the motto "Clean, Delicious, Diligent, Advanced, Tenacious, Skilled Superior (BERMUTU)" is managed as a school that implements a comprehensive dual system by developing through collaboration with relevant industries such as banking, the Indonesian Travel Association, Apindo, Kadin, and increasing the ability of teachers/staff so that they can play a good role with total quality management in order to make SMK Negeri 2 Batam an educational institution that has quality parallel to similar schools in Singapore/Malaysia, especially other ASEAN countries. The ability of Information and Communication Technology (ICT) that is adequate and directed today absolutely must be mastered by students so that they are ready to live in the era of cyber space and face the challenges of global competence that will have an impact on their lives. Besides being a compulsory subject for vocational students, ICT also has great potential in increasing student motivation.
References
Kurniansyah, M. Iqbal; Sinurat, S. (2020). Sistem Pendukung Keputusan Pemilihan Server Hosting dan Domain Terbaik Untuk WEB Server Menerapkan Metode VIKOR. Jurnal Sistem Komputer Dan Informatika (JSON), 2(1), 14–24.
Mukaromah, E. (2020). Pemanfaatan Teknologi Informasi dan Komunikasi dalam Meningkatkan Gairah Belajar Siswa. Indonesian Journal of Education Management and Administration Review, 4(1), 179–185.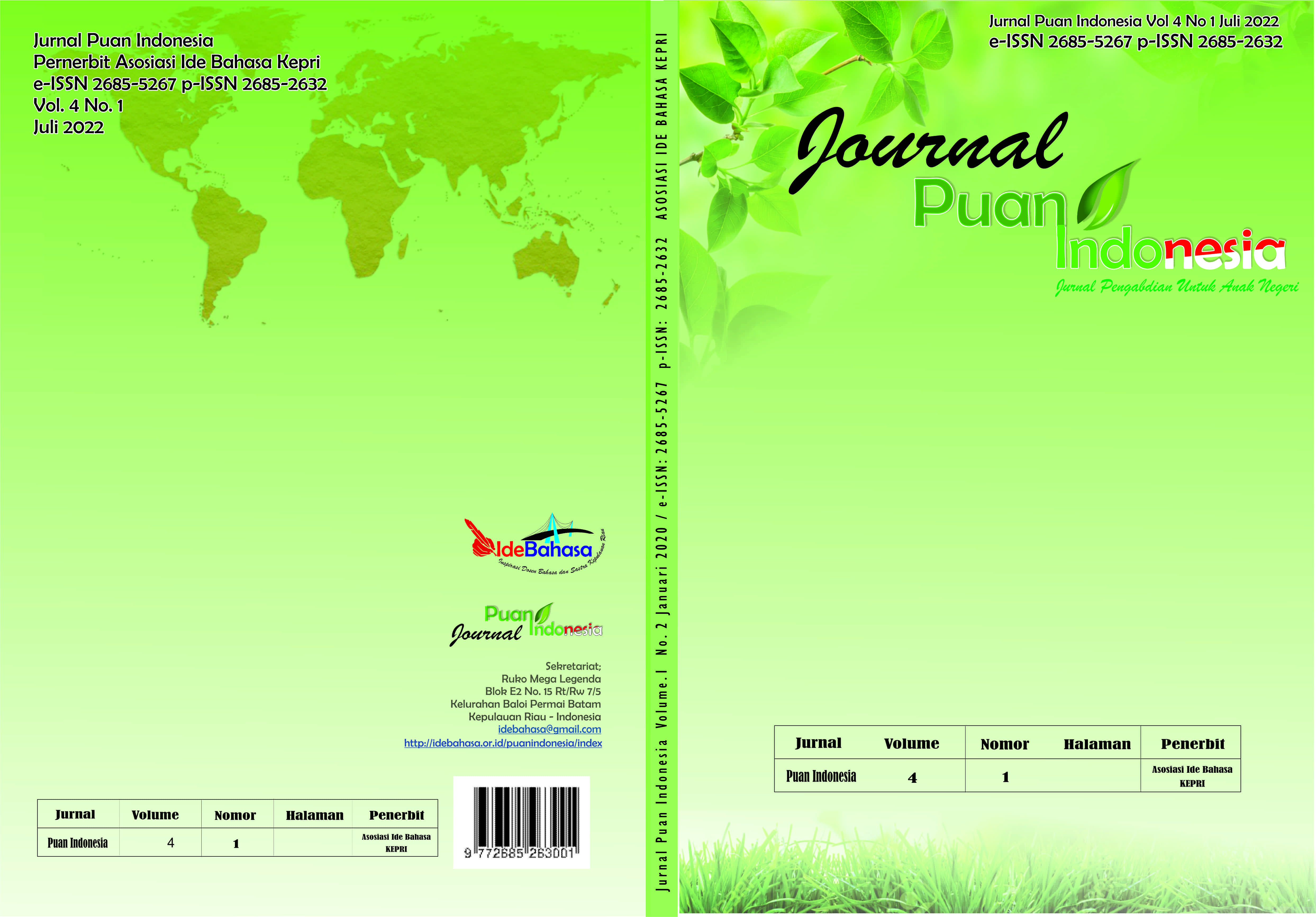 Downloads
How to Cite
Ekawati, N. (2022). PENYULUHAN BERKREASI DENGAN TAMPILAN WEBSITE YANG MENARIK. PUAN INDONESIA, 4(1), 19–28. https://doi.org/10.37296/jpi.v4i1.102
Section
Jurnal Puan Indonesia vol 4 no 1 July 2022